ANSWER: All order with verified addresses are processed in 3 business days, not including weekends. After that, standard delivery time within Nigeria is 3-5 business days and 3-7 business days for international orders. For international orders, Shipping takes between 3-7 business days, Monday-Friday. Orders can be further delayed if held at customs pending a request for further details from the order recipient, a payment for VAT and /or customs fees by the recipient is due, or inclement weather or other carrier delays.
ANSWER: Please double-check your address before checking out. We cannot accommodate address changes. We have a reminder at checkout to help customers stop and make sure they are entering their information correctly, given the issues it causes. Unfortunately, if a customer enters the address incorrectly and the package is returned to us, we will need to charge the customer for re-shipping the item.
ANSWER: Items shipped outside of Nigeria may be subject to import duties, taxes, and/or charges which are not included in the total cost of your order, nor will they be covered or reimbursed by Lashibeauty.com. The customer is responsible for any and all customs charges due on the delivery of the product. We are not responsible for any shipping deliveries that may be affected by customs natural occurrences, transfers from USPS to the local carrier in your country, or air and ground transportation strikes or delays once the package has exited Nigeria. Please check with your country's customs office to determine what these additional costs will be prior to placing your order.
ANSWER: Lashi Multinational Limited is not responsible for international shipments lost in transit. However, our customer service team may assist in tracking and processing a refund or replacement.
ANSWER: We aim to respond to all emails within 48 hours. Please note that this timeframe may be extended during and immediately after launches.
ANSWER: In the unlikely event that a product arrives damaged, or if an item is missing from your order, we will only send replacements/offer a refund for the damaged or missing product if the customer contacts us via email within 14days of the package being marked as delivered. Customers must include photos of the damaged product.
ANSWER: Order confirmation can sometimes take up to 2 hours to receive due to high demand. If you have not received your order confirmation Email after 24 hours, please contact us at lashifiedbeauty@gmail.com with your inquiry.
ANSWER: In the unlikely event that a package arrives and a product from your order is missing, we will only send replacements for the missing product if the customer contacts us via email within 14 days of the package being marked as delivered.
ANSWER: Your tracking number will be created and sent to you 3-5 business days after your order has been placed.
ANSWER: Shipping costs vary by order weight and order destination.
ANSWER: We are unable to issue a refund for shipping of the products if your package is confiscated by, or not collected from customs; if you refuse your package; or if your order is undeliverable as addressed; or if requirements are not met, based on the import regulation for your country.
Unbeatable Offers
Secure Payment
100% secure payment
24/7 Support
Dedicated support
Fast Delivery
On all order
About Lashi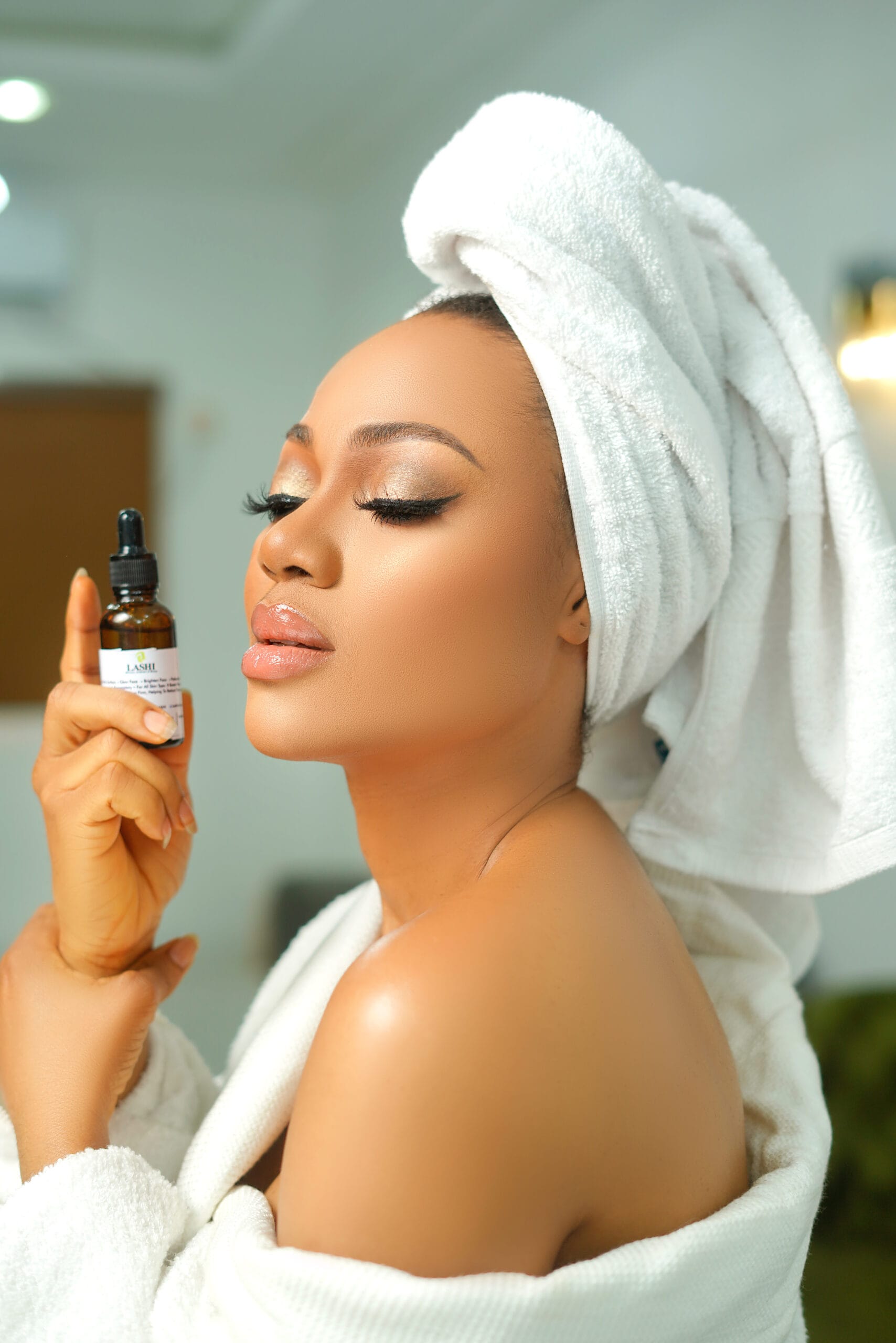 Lashi Skin and Spa is an innovative Nigerian multinational beauty and health brand that desires to beautify beauty, improve health and
Read More